---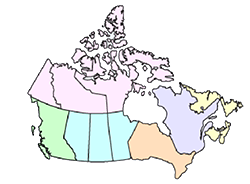 Coming Events
Canada's Insurance Calendar
Want to post an upcoming insurance-related gathering?
Tell us
---
November '18
BC
Nov 1
Thu
IIBC institute CIP Society top cases in P&C seminar
Vancouver
EVENT INFO
BC
Nov 6
Tue
IBABC brokers claims reporting & advocacy seminar
Victoria
EVENT INFO
BC
Nov 6
Tue
IBABC brokers insuring pleasurecraft seminar
Victoria
EVENT INFO
MB
Nov 7
Wed
IIM institute convocation & awards luncheon 2018
Winnipeg
EVENT INFO
BC
Nov 20
Tue
IBABC brokers insuring pleasurecraft seminar
Burnaby
EVENT INFO
BC
Nov 20
Tue
IBABC brokers claims reporting & advocacy seminar
Burnaby
EVENT INFO
AB
Nov 21
Wed
IISA institute convocation & awards
Calgary
EVENT INFO
PQ
Nov 21...
Wed...
ADRIC alternate dispute resolution institute national conference
Montreal
EVENT INFO
BC
Nov 22
Thu
IBABC brokers personal liability case studies, part 2
Burnaby
EVENT INFO
BC
Nov 22
Thu
IBABC construction liability seminar
Nanaimo
EVENT INFO
BC
Nov 22
Thu
IBABC brokers short-term rental risks seminar
Burnaby
EVENT INFO
BC
Nov 22
Thu
IBABC brokers specialty liability case studies seminar
Nanaimo
EVENT INFO
MB
Nov 27
Tue
IBAM brokers errors and omissions seminar
Winnipeg
EVENT INFO
MB
Nov 28
Wed
IBAM brokers errors and omissions seminar
Brandon
EVENT INFO
---
DISCLAIMER: Events, dates, times are subject to change without notice. Event coordinators are urged to review their listed information regularly to ensure it is accurate and up to date. And while every effort has been made to ensure accuracy in this events calendar, Insurance People Media Ltd. does not assume any responsibility for errors, omissions or failure to post.
To advertise, promote, and notify the industry about your general insurance event - this is the place to do it!
Submit your event details to be shown - no charge, of course, or questions to: smellor@insurancepeople.ca
Questions?
Contact Susan Mellor at 604-874-1001 or 1-800-888-8811
Fax: 604-874-3922
Email: smellor@insurancepeople.ca
---
---
Back to Top